Google Analytics - what is Google Analytics G4 & How to set it up
How do you set up the new Google Analytics, and what exactly is new in Google Analytics G4?
Google Analytics is, without a doubt, one of the best and most important services that online business owners have today. Anyone who owns digital assets must work with Google Analytics - if he has not done so in advance - to measure the traffic data on his site. Google recently released the newest analytics, Google Analytics G4. This is sensational news in the world of digital marketing as there are a lot of amazing things that are now accessible. In this guide, we will explain to you what is new in Google Analytics and how to set up the new analytics. If you just want to find out how to update your analytics to the new version, scroll further down - but it is also essential to find out what has changed.
For those of you who prefer to watch a video rather than read, we have also attached a tutorial video for installing the new Google Analytics, at the bottom of the article.
Innovations and improvements in Google Analytics
According to the official announcement from Google, all the improvements and innovations introduced in Analytics are intended to provide the site owner with more in-depth information about the actions performed on his site. The idea behind this is that if the site owner has better quality data, he will be able to use it to make informed decisions regarding his marketing moves. If you are already using Google Analytics, your account will not be updated automatically and you will need to update it yourself.
Let's see what are the four main tools that have been added and perfected in our toolbox:
Implementing a unique algorithm that integrates AI and will help us identify trends in real-time
Higher integration with Google Ads
Data and information that focuses on the consumer and his actions with the ability to accurately understand customer behaviour
Options to break down the information into more "nuclear" parts and produce insights ourselves
At the announcement of the new analytics, Google announced that improvements had been made after they identified that many digital marketers had difficulty finding information that would give them the full picture of the site's behaviour. The improvements introduced are intended to address this problem and the goal is that it will now be possible to improve conversion rates and plan a long-term ROI. While the extensive portion of upgrades is designed to help with long-term plans, there are also elements that will help you make quick decisions on a tight budget.
In order to gain a better understanding of the improvements, let's get inside each of the assimilated improvements.
The artificial intelligence system that has been put to use should help you quickly and efficiently identify different trends so that you can lead the bandwagon before everyone jumps on board. This improvement will help you, for example, to identify which product is gaining immediate resonance following a change in consumption habits. Thanks to this improvement, you will be able to perform preliminary actions and promote the relevant products in real-time.

This tool will not only help you identify the trends, but it will help you understand the amount of investment recommended for a higher return on investment. This is a tool that uses powerful calculators and accurate data to bring you a realistic and faithful picture when the budget is tight but bear in mind that it is necessary to hit the iron while it is hot. Google has announced that this part is still expected to expand and upgrade in the parameters that will be displayed in it later on - so that is something to look forward to.


Interface with Google Ads
An algorithm that has been perfected and continues to be perfected is not everything. In the future, for example, you should be able to generate audiences for targeting based on data that will come directly from the site. To make it easier for digital marketers to analyze and understand the data, so as not to create a situation where the data is in one place and the actions required to take place on another platform, Google has decided to allow fuller integration between the two most popular platforms.

This interface extends beyond what we have known until today, meaning that you can identify actions that were performed on the site or app but were not completed there for conversion - and were done elsewhere, such as creating an interaction in a YouTube video. This change allows marketers to see the broader picture associated with the brand they are promoting, thereby enabling them to design more accurate and tailored action plans.


The consumer first


Image from

saleslovesmarketing.com

Google Analytics used to offer only evidently generic measurements, parameters like the type of device or browser; and all sorts of data whose value to the digital marketer is low. The changes in the new analytics replace this data with some very important parameters - for example, you can now see when a customer has been exposed to your business from an ad (including where exactly the ad was displayed) and then proceeded to make a purchase in your app.

The field of parameters is also about to be renewed and refreshed along the way. Google's stated goal is to enable marketers to see consumer traffic and understand in-depth, the sales funnel and life cycle of each one. Google trusts marketers who will continue to give them frequent feedback so that they, in turn, can continue to offer innovations in this section.
More control over data

Google now allows you to have fuller control over your data and information. As part of the upgrades, you can choose when to use the information you have stored to target people, and when to just track it for measurements. Google understands that the whole issue of surfer privacy changes, and that in the future, we may not be able to use "cookies" to mark IP, Google hopes that changing the approach they offer will help marketers to stay up to date and respect the privacy of their surfers.
As part of the options to personally design the actual Google Analytics, there is now the additional option of creating Insights for yourself.
Google Analytics G4 Installation Guide
If you are installing Google Analytics for the first time, there is nothing special you will need to do to enjoy the new analytics; this is the default when installing a new account. Feel free to follow our guide to setting up Google Analytics in order to understand what you need to do.
If you are already using the old version, you have a few steps to take to enjoy Google Analytics G4. You must first upgrade your property settings. If you have Universal Analytics, you can use the option of enabling data collection from existing tags; if the site has not been tagged before, you will need to tag manually.
Installation steps:
Log in to your analytics account
Click on the admin
In your account column, you must select the desired account where you will create the new asset (the new asset is actually the new analytics)
In the asset column, select the desired Universal Analytics account
Click on "Upgrade to G4"

Follow the instructions as you see in the following screenshots, and in a few moments, you will have a Google Analytics 4 account.

Please note that those who choose to produce a new property will be required to choose whether to produce new tags or use existing tags. Before choosing, we recommend reading Google's explanation on the subject.
Here is the video we promised you at the beginning of the article.
Do you have a question or a dilemma? Contact us today at Alt and we will be happy to be at your service with the most advanced digital marketing services.
Author of the article - Assaf Shimoni
CEO of Alt_ Digital Marketing LTD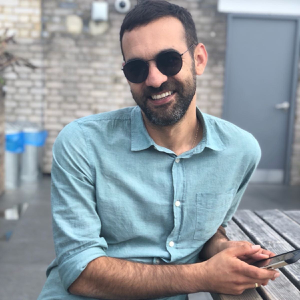 REQUEST A WEBSITE CHECK
See how your website could be performing better.