What will sponsored advertising on WhatsApp look like in 2021?
What will sponsored advertising on WhatsApp look like in 2021 (if the rumours come true)?
The WhatsApp app has long been much more than just a messaging app - it is a first-class marketing tool. WhatsApp made the headlines recently after announcing a change in the app's usage policy. What's more, it has already announced in several countries that it will take the time to discuss the matter in more depth in light of the many criticisms directed at it. But all this does not prevent the future of WhatsApp from becoming glamorous, so explore _Alt's forecast of what sponsored advertising on WhatsApp in 2021 will look like.
What makes WhatsApp such a powerful marketing tool
Unlike its competitors, WhatsApp programmers do not rest on their laurels. In spite of the fact that it is the most popular app in its field, they still make updates frequently. Today, it is an application that enables direct and immediate communication between the business and the customer, and this in itself is a huge change that affects the marketing strategies of companies around the world. It was recently reported worldwide that in the latest WhatsApp software update, web version 2.20.206.19 and iOS 2.20.130 on the App Store, a component was introduced that allows a new plugin to join the app. That plugin is reported to facilitate advertisements and sponsored advertising.
Before we go in and touch in detail on the possibility of sponsored advertising on WhatsApp, we would like to devote a few moments to the reasons why WhatsApp has become a one-stop-shop in business communication. Through the development of WhatsApp Business, it is possible to open a full profile for the business that will include all the relevant details of the store, including the option to display items for sale, as well as the tools for instant messages between the customer and the business. This whole method of business is perfectly suited for mobile phones, which is something that we all use today. The result is a tool that is probably already installed on your phone and used by you to communicate with customers.
Sponsored advertising on WhatsApp
So, as we said before, the possibility of sponsored advertising on WhatsApp is expected to rise very soon. The option will not be in the form of a chat, but in the form of a separate tab, or in banner form; this will take the user to the advertiser's site. It is not yet known how much-sponsored ads will cost in the app, and which monetization and targeting tools will be available to those seeking to start advertising on Whatsapp. This is most certainly sensational news that is expected to add a new and effective marketing channel in our toolbox.
In addition to the possibility of marketing on WhatsApp through sponsored ads, several other innovations have been announced that are expected to reach the app in the coming year. One of them stands clearly above the others in terms of its marketing context: we are, of course, talking about the possibility of allowing purchases to be made directly within the app. This change is expected to be significant due to the fact that the customer does not exit the system and can also ask questions related to the purchase immediately. It is also known that huge companies like to keep users within the system, so WhatsApp is expected to push this option and help promote it.
More innovations expected on WhatsApp
Vacation mode: A kind of extended silence mode designed for times when we can go on vacation again and we want to disconnect from the alerts and messages.


Calls from the computer version: Until today, it was possible to call via WhatsApp only in versions installed on mobile devices. This innovation will make it possible to make video calls and voice calls even from desktops. It is estimated that this option will be released only in Beta sometime in the year, but this is the most exciting option that will most definitely enhance the app.


One user on multiple devices: Until now, the limit was one user per phone number; WhatsApp will allow us to use the same user for four different devices. It is not yet known if this will be an option that will include a combination of different types of equipment (eg., tablets).


James Bond Mode: It is true that this is not the name that WhatsApp gives to this development, but it's about the possibility of sending messages (of any kind, from text to gifs and attachments) that will delete themselves after the other party reads them.
All of these innovations and additions are currently in varying stages of development, and according to various estimates, should be available for use in the coming year. But it is important to remember, following the storm that arose after the change of terms of use, that there is a possibility that all these changes will be postponed to an unknown date. Most of them are directly dependent on the change of policy.
For any questions, you may have, or if you are looking for a digital marketing company that knows how to position your business where it deserves to be, you are welcome to contact us today. We are happy to be of service to you!
Author of the article: Asaf Shimoni | CEO 
Alt_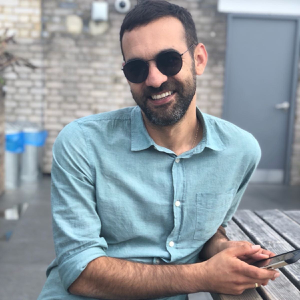 REQUEST A WEBSITE CHECK
See how your website could be performing better.