How to Create a Google Ad with a Lead Form Extension
Google Ad with a Lead Form Extension Will Help You Improve
Ladies and Gentlemen, an exciting innovation in the world of Google Ads- ads with a built-in Contact Form Extension on Google Ads!
Yes, you heard it right. Google added a new feature to their brilliant ad system, and now you are welcome to read about this step and learn how you can benefit from using it.
New from Google – Lead Extension Ads.
Since Google revealed to the world that it is looking into adding a feature which will offer the collection of leads into its Google Ads services- we can now announce that the master of web searches finally released this new feature into the world, and named it Lead Form Extension.
This announcement might seem obvious to us, given the profound competition over Digital Marketing between Google and Facebook, but this is actually an extension that we would have expected to receive earlier, and one that is going to have a massive impact. Adding Leads to your Google Ads is going to help you save time on creating landing pages for data collection, and not to mention- you will no longer need to use a third-party in order to collect user data.
Now for the most important part: How to create a Google Ad with Lead Extensions.
Of course, it is important to make sure that you thoroughly research keywords, and optimize your landing page in order for it to match those chosen keywords. However, that is not all that is important. You should also follow the instructions given by Google itself for Lead pages, otherwise Google might shut down or suspend your campaign, and you will be losing valuable time.
So, what NOT to do:
NO Pop-Up Screens
NO PDF Files
NO Slow Websites!
The Lead Form that you can create will appear on the Ads Extensions section (much like the CallOut Extensions), but not everything advertised on Google can use this new extension. These are the fields (as of now) that are prohibited from advertising Lead forms as a Google Ad Extension:
Erotic / Adults Only Content
Content related to Alcohol
Gambling
Health and Medications
Political Content
Stages for Creating a Campaign with the Built-In Lead Form Extension:
Sign in your Google Ads Account
On Menu, choose "Campaigns"
Press the "+" Sign, and then choose "New Campaign"
On Campaign Goals, choose "Lead"
Under Campaign Type, choose "Search"
Press "Continue"
Enter your Campaign Settings
Under Ad Extensions, choose Lead Form Extension
If this is the first time you are using this option, you will be asked to agree to the Terms of Use
Create the extension by choosing "Extension Call to Action", and then writing the content that you wish to add
Create the Lead Form:
 Write a Headline, Name of your Business, and Description
Choose which information you wish to collect (choose at least one option)
 Enter the website address (URL) into your Privacy Policy
Write the content of your Lead Ad
Save
Are you interested in learning more about Google's new extension? Enter Google's official page which explains about this extension, or even easier than that- simply contact us at Alt_Digital, and let us do the work for you!
Asaf Shimoni | CEO 
Alt_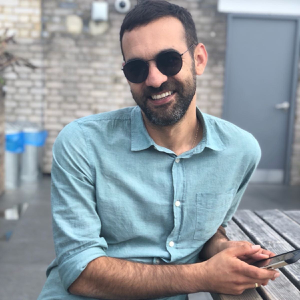 REQUEST A WEBSITE CHECK
See how your website could be performing better.